The social media landscape has been abuzz with the recent launch of Meta's Threads. With over 100 million sign-ups on the first day alone, the much-anticipated app has been dubbed the new Twitter. However, sceptics are pointing to the sharp drop in activity on the platform within days of the launch, calling into question its staying power. The question remains: will Threads become a serious Twitter competitor, or will it follow in the footsteps of apps like Clubhouse and Google+, which failed to sustain their initial momentum? Only time will tell. Are you on Threads? If so, what do you make of it? We're keen to hear your thoughts!
While keeping an eye on industry developments, the Convosphere team has been hard at work with various new exciting projects. We've also been expanding our Resources section, adding new client success stories, case studies, and on-demand webinars for those interested in learning more about our services and solutions.
As we continue to monitor the digital landscape, we wish you a fantastic month ahead, whether you're taking a well-deserved holiday or staying focused in the office.
Sit back, relax, and enjoy our latest digest. See you in August!

Case study: Driving Innovation in the Wellness Drinks Sector through Social Insights
Sugar-free? Free-from? 100% natural? Keeping one step ahead of the game is the be-all and end-all to cater successfully to the evolving preferences of health-conscious consumers. When it comes to sports and energy drinks, performance-boosting qualities are key considerations in the purchase decision-making progress. And while the debate surrounding artificial sweeteners continues, a new wave of "clean" wellness drinks has surfaced, captivating shoppers on the lookout for beneficial alternatives. Our latest case study shows how we helped an American sports drinks manufacturer uncover market gaps and better understand how to distinguish their brand from competitors in an increasingly fierce market.

On-Demand Webinar: How to Know Which Social Listening Tool to Pick for Your Business Needs
Are you feeling overwhelmed by the vast array of social listening platforms available on the market? Unsure of which one is the ideal fit for your business? With countless options to choose from, there still isn't a one-size-fits-all solution that caters to every industry and market need. In light of this, we're resharing this insightful webinar, originally recorded a couple of years ago. In this session, we share invaluable guidance on how analysts and researchers can make informed decisions when selecting a social listening tool — advice that still applies even with recent industry changes and developments. Discover how to assess these tools based on their practical application in solving specific data, language, or analysis-driven strategic business challenges to unlock actionable insights that can truly transform your business.
Plus…
Have you tuned in to the Professionally Offensive podcast yet? In the latest episode, Jackie Cuyvers and host Joseph Cabrera engage in a  fascinating discussion, delving deep into the world of social listening and social intelligence. Jackie shares her long-standing expertise and insights on the importance of moving beyond traditional 360 surveys, and recognising the meaning of Culture, Language and Context, to truly comprehend human behaviour and motivations.  Give it a listen and join the discussion using the #ProfessionallyOffensivePodcast hashtag.
Already a mainstream shopping format in China, live commerce is one of the most recent e-commerce solutions that's quickly going global. In a nutshell, it refers to the act of selling products online through live video while shoppers interact with the brand in real time. We enjoyed McKinsey & Company's article which explores the growth of this curious new trend. It's worth a read if you want to explore the potential of live commerce and how it can be unlocked by brands using tailored approaches that respond to differences in consumer characteristics, desires and needs.
Until next time! 👋
The Convosphere Team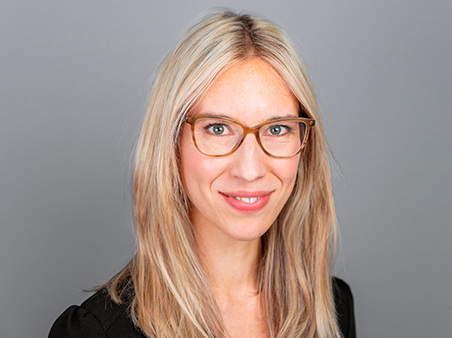 With a background in PR, communication and journalism, Moa heads up Convosphere's content marketing, blog and social media channels.
Before joining Convosphere, Moa worked as a PR and brand consultant for agencies including The Future Laboratory, LS:N Global, Canvas8 and Stylus, with a focus on packaging, retail and technology trends in the UK and Scandinavia.