Navigating the world of social media listening can be a daunting task for many pharma companies. Despite recognising its potential, you might find it challenging to pinpoint exactly where your efforts are falling short, or where you need assistance in collecting and applying insights effectively. This could lead to missed opportunities and suboptimal results.
We've listed the 4 challenges your company may be facing with social media listening and how you can overcome them to reduce costs, optimise revenue generation and deliver more value to stakeholders.
Challenge #1: Inefficient social media listening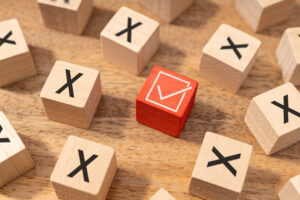 Your healthcare company may already be using social media listening but struggle to collect the right insights due to inadequate tools, resources or expertise. This can lead to a lack of valuable information that would otherwise help you make informed business decisions.
Leveraging advanced social listening tools and methods, along with the knowledge of skilled pharma insight analysts, allows you to extract valuable insights from social media. With optimised social media listening efforts, you can make more effective strategic decisions, streamline market launches, and efficiently allocate resources to maximise impact.
At Convosphere, our team of expert pharma insight analysts is dedicated to helping clients enhance their social media listening capabilities. By using advanced tools and methods, we support clients in making well-informed business decisions that drive success in the competitive pharma landscape.
Challenge #2: Limited understanding of target audiences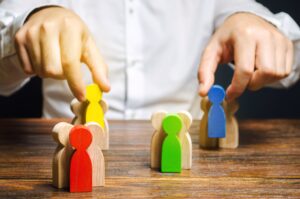 You might struggle to gain a deep understanding of your target audiences, leading to less effective marketing campaigns and product launches. As a result, your company may not reach its full potential in terms of revenue generation and customer engagement.
Our social listening insights enable you to better understand the needs, preferences, and sentiments of your target audiences. You can tailor your marketing campaigns, improve campaign effectiveness, execute leaner market launches, and maximise the impact of your efforts. Ultimately, applying insights about your audience can increase customer satisfaction and loyalty while supporting revenue generation.
Challenge #3: Missing out on emerging trends and opportunities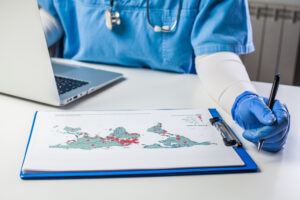 Identifying emerging trends and opportunities in the pharma industry can be difficult, particularly when using social media listening. This can result in missed opportunities to expand your business or develop new products and services that meet the needs of your customers.
Convosphere delivers social listening insights that enable you to identify key trends, patterns, and opportunities within pharma and healthcare. By staying informed of these trends, you can adapt your strategies accordingly, support new market explorations, cut down on lead times for product launches and market understanding, and capitalise on new opportunities. You can stay ahead of the competition while continuously growing your business.
Challenge #4: Struggling with global reach and cultural familiarity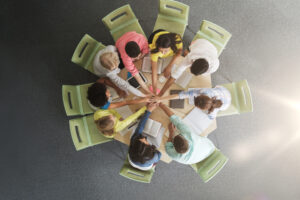 Handling the complexities of different markets when using social media listening is not easy. A lack of familiarity with local culture and sentiments can limit your ability to effectively engage with diverse audiences and create tailored marketing strategies.
We offer global reach with our native-speaking, in-market analysts who possess deep cultural familiarity with their respective countries and regions. Our team can help you understand and navigate diverse markets, ensuring your social media listening efforts are culturally sensitive and effective. You can optimise uptake of new treatments, ensure greater adherence and acceptance of new treatments, and inform and enhance new market launches across various geographical locations or stakeholder segmentations.
Gain business success with social media insights
Unlock the full potential of your campaigns, supercharge your revenue, and revolutionise your company's business strategies with Convosphere's cutting-edge bespoke social listening solutions. Our experienced team of expert analysts empower you to generate and apply invaluable insights, enabling you to stay ahead in the fast-paced digital landscape. Discover the transformative impact of social media insights on the pharmaceutical industry by downloading our comprehensive whitepaper. Gain a deeper understanding of key scenarios where these insights have created remarkable value for leading pharma companies, and harness this knowledge to fuel success for your organisation.
Implementing a Social Listening and Digital Insights program? We're here to help.
Ready to take the next step? Reach out to us now and learn more about our unrivaled bespoke social listening and digital research offering. Together, we'll propel your business to new heights, ensuring you stay at the forefront of innovation and achieve unparalleled results. Don't miss out on this opportunity to revolutionise your strategies — contact Convosphere today.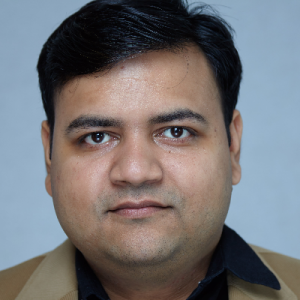 With an MBA in Marketing, Abhinab Bhanja has rich experience in social media analytics in domains including life sciences. CPG, BFSI and technology. As Head of Insights (APAC) and Pharma (Global), he manages some of the company's key accounts, supporting clients' research and analytics endeavours and enabling them to make better decisions across the business, from R&D to comms strategies. Prior to joining Convosphere, Abhinab worked with the world's top consulting and analytics firms, including Genpact, ZS Associates and Fractal.