Embarking on a journey to find the perfect social listening tool and feeling overwhelmed by the plethora of options available? Or have you compiled a shortlist but need help making the final decision?
The social intelligence industry has reached a level of maturity when it comes to processes and technology. Analysts now heavily rely on social listening tools to efficiently collect, process, and analyse online data in a licensed and compliant manner. However, despite the abundance of social listening tools available in the market, a clear frontrunner that caters to analysts across all industries and markets has yet to emerge.
[Webinar] Social Listening Tools: The Good, the Bad and the Ugly
In this blog post and webinar, Convosphere's Jackie Cuyvers delves into the intricacies of social listening tools, providing you with valuable insights to help you make an informed decision when selecting the best platform for your business needs. Rather than being swayed by marketing tactics, the focus is on how these tools can effectively address specific data, language, or analysis-driven strategic business challenges, ultimately delivering actionable insights.
Below is a tailored transcript of the webinar
Social Listening as a Process – Not an Outcome
We are a social-first social listening agency, so we are particularly nerdy and well-versed in understanding the nuances of different social listening platforms. First and foremost, social listening is the process of using online conversations to answer business questions with actionable insights. The crucial point to grasp about social listening is that it's a process, not an outcome.
The outcome, however, is social intelligence. Social intelligence is actionable; it involves applying insights from social listening to make data-driven decisions. It's about understanding and implementing new approaches to doing business based on the generated insights.
But how do we reach that point? It's essential to recognize that social listening, both the process and the eventual outcome, is a collaboration between tools that help gather the right data and humans who generate insights and conduct the analysis to provide accurate recommendations.
Social tools ultimately facilitate the process. We then convert the generated insights into actionable recommendations.
Why Human Intervention Is Necessary for Social Listening Tools
It is important to understand that different tools and software offer different functionalities. Some tools are more useful in specific contexts than others. Social listening tools also enable us to collect data in a licensed and compliant manner, meaning we're not scraping data from websites and violating the terms and conditions of various social media platforms or forums.
Social listening tools serve as an excellent means of gathering data to be analyzed, helping us take the initial steps in conducting the analysis. As much as these tools are necessary, the development of insights is a distinctly human process. It's not solely reliant on the platform.
Contrary to what you may have heard from various sales teams representing different social listening platforms, social listening tools are significant in the business world, and they will gladly sell you a license for 12 to 24 months. From our experience, many people come away with the belief that social listening platforms are an all-encompassing solution. However, what people fail to consider is that they require human intervention and won't provide answers on their own.
Insight Generation from Social Data
Insight generation from social data, or almost any kind of data, remains a fundamentally human activity. Over the past 24 months, we have witnessed an unprecedented wave of mergers and acquisitions within the social listening platform landscape. We observed the merging of Brandwatch and Crimson Hexagon, Meltwater and Sysomos Ipsos Sense, and DCO. These recent industry changes have significantly reduced the number of enterprise social media listening tools available. This consolidation demonstrates the significant advantages gained when different tools with distinct features or benefits join forces to provide better solutions for their clients. It also highlights that while there are numerous tools available, not all of them are highly differentiated.
Simultaneously, clients' frustration has grown. Social listening tools often fail to deliver on the promises of game-changing insights. Clients soon realize that insight generation from social data, of any kind, is primarily a human activity. This trend has been noticed not only within the industry but also by those performing the analysis and delivering the insights. This recognition is evident in industry reports such as the Forrester Wave.
When using social listening tools, they present their sales pitch to you, comparing on volume and years of historical data. They aim to provide metrics that can be compared to competitors, helping you make a decision.
The value derived from agencies is incomparable to using the tools yourself. Agencies typically license multiple tools because not all tools offer the same access, functionality, or analysis. This is especially important when working across languages and markets.
Choosing a Social Listening Tool
While you may feel overwhelmed with the multitude of options available to you, you should not rely solely on their sales sheets to make your final decision, as not all tools are equal in meeting your specific needs. What you truly need to do is create your own list of priorities. Which metrics matter to your business? What do you want to achieve? What are your business requirements?
At Convosphere, we have compiled a few tips and metrics that differentiate some of the tools and platforms, which might be helpful when considering what's important to you as a business or team.
Firstly, consider how the tool handles boolean queries and the number of operators available. Not all platforms are equal in this regard. For example, Brandwatch has an additional 14-plus boolean operators that are specific to its platform.
We have noticed significant differences in Asian languages, particularly Thai, Japanese, and Korean. If your business or research teams frequently use these languages, it's crucial to ensure that the tools you are considering can handle queries in all these languages equally well.
Social Listening Test Markets
Not all platforms collect the same volume or depth of data from various channels. For instance, local tools, rather than enterprise global tools, might be a better option if you specifically require data from more complex or hard-to-reach regions.
Lastly, you should consider different industries. Industries are important because you may be an automotive manufacturer, a fashion brand, or a beauty brand, and not all platforms possess the same historical data sets for these different industries.
Some social listening tools have worked extensively with beauty and fashion clients for years. Consequently, they have accumulated comprehensive fashion brand details and possess rich historical data sets in that industry. Furthermore, if historical data and industry depth, including competitive intelligence, are vital to you, it's essential to test sample queries and assess the depth of industry data available from each platform.
---
The best social listening solution for your business? Talk to us, we're here to help you work it out.
Want to talk to us about your social listening needs? Our experienced consultants will be delighted to walk you through how we can support your social listening endeavours to generate insights to optimise business areas, such as:
Tool Stack Choice and Optimisation
Category Trends
Brand Performance Tracking
Competitive Intelligence
Campaign and Events Tracking
Influencer Strategy
Audience Segmentation
Go-To-Market Strategies
…or any other area relevant to your organisation.
Contact us today. If easier, you can book your session here and we will be in touch.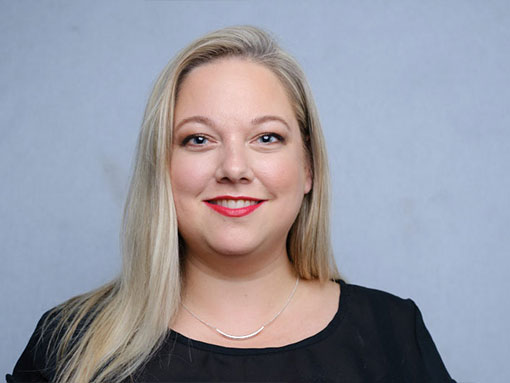 Co-founder and CEO of Convosphere,  Jackie has advised businesses of all sizes on how to use social media insights to deliver improved and more effective relationships with a wide range of stakeholders, become more customer-centric, and help the organisation make data-driven decisions with local and global insights. She has a background in Digital Marketing and Social Media Intelligence which spans over 15 years and two continents. She has an MBA in International Marketing and worked at Marketing Agencies and Management Consultancies before founding Convosphere.