As we edge closer to Q4, we trust you're gearing up for a productive end to the year. We've certainly regained the pre-summer holiday momentum, with our diaries bustling with meetings and events. Since our August edition, we've added a library of on-demand webinars, streamlining access to all our sessions and recordings. Whether your focus lies in pharma, fashion, FMCG, politics or sports, we can guarantee there's content that will not only pique your interest but also offer valuable insights to discuss with your colleagues. Another notable highlight was last week, when our Research Director, Oliver Lewis, took to the stage with Coca-Cola and Dig-Worldwide at the MRS B2B Research Conference in London. Together, they shared an intriguing project centred on harnessing strategic insights for crafting a robust B2B Social Media Presence. The case study is available to download here and you can check out the updates from the event under the #MRSLive hashtag on Twitter/X. Now, this week is all about the Social Intelligence Lab's virtual Demo Day. Will you be attending? Let us know, it would be great to connect!
Below we've rounded up some of the most exciting news this month, our latest content pieces and upcoming events. Enjoy the read and see you in October.

The Future of Consumer Skincare Analysis: Discover the benefits of our groundbreaking partnership with System Akvile
We're delighted to unveil our strategic partnership with System Akvile, an innovative data-driven app platform focused on transforming skin health. The combined power of System Akvile's unique data and Convosphere's social-powered market insights will usher in a new era of customer-centric product development and communication to equip skincare brands with tools and insights to foster deeper connections with their customers and excel in an ever-evolving market.
The collaboration brings together the best of both worlds:
Depth of Data: System Akvile's proprietary Akvile AI app enables users to monitor and understand changes in their skin in relation to various factors. With over 28 million live data points on skincare habits, preferences, and outcomes, it's a treasure trove of insights.
Market Research Mastery: Convosphere's acclaimed proficiency in digital market research and social intelligence ensures these insights are transformed into actionable strategies for skincare brands.
Interested in learning more? Access our briefing here and don't hesitate to contact us on info@convosphere.com with any questions or inquiries.

Country Spotlight – Brazil: Mastering the E-commerce Ecosystem of South America's Digital Frontrunner
Discover Brazil's Thriving Digital Ecosystem with Convosphere's Spotlight! After our deep dives into the key social media trends and consumer behaviours in Japan, China and Spain, we're thrilled to explore Brazil's thriving digital ecosystem. With over 200 million internet users and a pulsating e-commerce sector, Brazil stands as a digital powerhouse. In our latest Country Spotlight, we unpack:
The e-commerce titans setting the standard.
Social platforms turning interactions into shopping moments.
Strategies to connect authentically with Brazil's digital audience.
Gain the knowledge and confidence to navigate and succeed in Brazil's dynamic digital market.
Plus…
Did you know that companies centred around their customers are 60% more profitable than those that aren't? Yet, for many businesses, grasping the true needs of their customers and addressing them effectively remains a big challenge. Don't miss our on-demand webinar and complementary guide, detailing the benefits of our Mixed-Methods solution that integrates social listening with search analysis data to reveal stakeholders' informational requirements.

The digital landscape has reshaped pharmaceutical research, with patients and HCPs sharing insights on social media. Social listening is now pivotal, offering deep, emotional perspectives on diseases and treatments. Join our upcoming Social Insights Academy webinar on the 12th of October to explore patient-centric, multilingual social listening. Unlock strategies to decode emotional journeys across markets and boost customer engagement.
Until next time! 👋
The Convosphere Team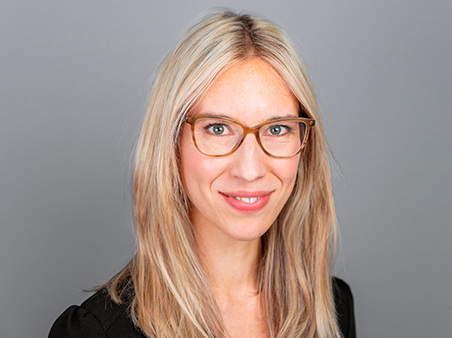 With a background in PR, communication and journalism, Moa heads up Convosphere's content marketing, blog and social media channels.
Before joining Convosphere, Moa worked as a PR and brand consultant for agencies including The Future Laboratory, LS:N Global, Canvas8 and Stylus, with a focus on packaging, retail and technology trends in the UK and Scandinavia.