---
Blog post: Guide to a successful international product launch strategy
Launching a new product is an exhilarating experience, but the excitement can quickly turn to disappointment for brands that haven't done their homework – especially if they're aiming for international resonance. Before pushing the 'go'-button, brands must ask themselves if they really know their intended audience and market position in their targeted countries. Our latest blog post advises on how to mitigate the typical pitfalls associated with new releases and product launches.
---
"It's not you, it's me": Learning about love, language and looming breakups through forum posts analysis
At Convosphere, we love hearing about new applications of social listening, which is why this recent psychology research into relationships and language caught our attention earlier this month. In their analysis of over 1 million posts on the subreddit r/BreakUps, researchers at The University of Texas at Austin found that, by studying posters' word use, it was possible to spot an impending breakup up to three months before the relationship ended. Regardless of whether the poster was the instigator or on the receiving end, their posts became more informal, with greater use of personal pronouns. Reflecting the outcomes of previous studies into language and mental health, the research team found that people became more self-focused as the cognitive load of dealing with a breakup grew. These findings cement the potency of online conversational data to observe human behaviour and social listening as a method to tap into rich consumer insights.
---
Brands without borders: Why global success is all about respecting cultural contexts
With just under 150 days until the start of the Tokyo Olympics 2021, brands around the world are preparing to capitalise on the global spectacle. When it comes to winning consumers' hearts, we couldn't agree more with the advice from Mélanie Chevalier, chief executive of Creative Culture. In addressing the marketing opportunities of the giant sporting event, Chevalier warns that businesses who fail to take into account the role of cultural resonance in their content and communication strategy will find themselves on the losing end. With this in mind, marketers need to immerse themselves in the "subtle nuances of culture that appear and adapt over time", and hone in on social and digital given the predicted lack of physical presence. With analysts across the globe (including Japan, and the Asia-Pacific region as a whole), the Convosphere team are well versed in the complexities of local cultures and languages. For example, did you know that a single Japanese character can have several different meanings? In other words, rather than jeopardising your brand reputation by letting translation software do the legwork for you, rely on native analysts to increase your chances of cross-border success.
---
Brand identity: Tailored solutions to support your strategy
As any marketer will know, having a clear brand identity is vital to differentiate your business from the competition and appropriately position your brand. The more crowded the industry, the more important to communicate to consumers why your product is the one to choose. Brands offering a niche product might be tempted to rely on existing consumer research on a broad industry level when forming their messaging, but failing to understand the likes and dislikes of their specific consumer segment risks them being overlooked. Using an example of the functional beverage market and its many sub-categories, this recent study demonstrates how social insights can help businesses gain a detailed understanding of attitudes and purchase motivations of individual consumer segments, which, in turn, can help them figure out the best way to capture their target consumer group. With extensive experience in audience insights and competitive intelligence, we are experts in supporting brands finetune their marketing strategy and branding decisions.
---
—
Want to find out more about our global and multilingual social listening services?
Contact us today.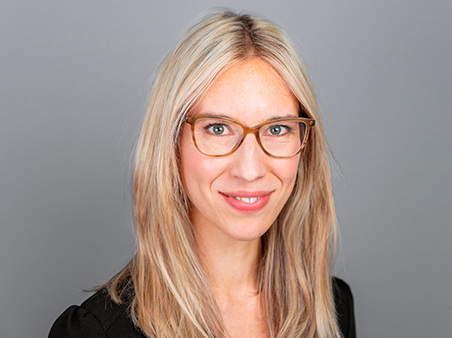 With a background in PR, communication and journalism, Moa heads up Convosphere's content marketing, blog and social media channels.
Before joining Convosphere, Moa worked as a PR and brand consultant for agencies including The Future Laboratory, LS:N Global, Canvas8 and Stylus, with a focus on packaging, retail and technology trends in the UK and Scandinavia.