Overwhelmed by the wide choice of social listening platforms and struggling to understand which is the best one for your business? Despite the hundreds of options available, there is no single ideal tool that spans all industries and markets to answer all your needs. In this video, our CEO Jackie Cuyvers explains how analysts and researchers can choose the right social listening tool – not based on how they market themselves, but on how they can be used to solve specific data, language or analysis driven strategic business problems to deliver truly actionable insights.
As social media has replaced traditional channels as the go-to source for information and entertainment, one-way advertising has taken a hit in favour of more personalised formats. More than ever, brands use data-driven campaigns to tailor content and deliver messaging that truly resonates with their target audience. With research showing 91% of shoppers are more likely to shop with brands that provide offers and recommendations that are relevant to them, it's no wonder marketing teams are making this their top priority. In this case study, we show how Convosphere's audience segmentation and netnographies helped global insurance company MAPFRE create a personalised advertising campaign to engage and activate their customer base. Learn more about our multilingual and cross-country audience analysis services and what we could do for your brand.
Want to learn how sports organisations can use social data to develop their fanbase and provide further support to their commercial proposition, sponsor retention and acquisition? Join us on the 15th October when Convosphere's Insights Director, Oliver Lewis, will present at the Market Research Society (MRS) virtual event Data Analytics – Tools & Methodologies. Using our recent project for the Swiss Ice Hockey Federation (SIHF) as a reference, Oliver will explain how to:
Build and map highly targeted audiences from Twitter data
Leverage the social graph and content feeds to understand how to better engage audiences
Identify key bridges between existing and target audiences
Find commonalities between fragmented consumer clusters
Uncover primary consumer concerns and leverage them
We promise an inspirational session that will help you improve your data handling skills and gain new ideas. Sign up to the event here.
Whether it's Instagram, WeChat or TikTok, Influencer Generated Content (IGC) is now commonplace, reflecting how influencer marketing has become established as a mainstream customer acquisition method. But with the new 'intimate' trend emerging on social media, which sees top influencers creating 'friends-only' zones by charging followers to access exclusive content, some brands are having to reassess their dependency on influencers to connect with target groups. This article explores the likely effect of the new paywalls on influencer and brand partnerships, predicting potential opportunities and pitfalls for both parties.
With our social influencer identification methodology, our team of experts can help craft a targeted influencer marketing strategy that will work for your brand.
—
Want to find out more about our global and multilingual social listening services?
Contact us today.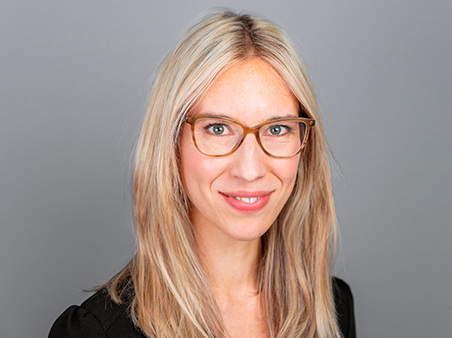 With a background in PR, communication and journalism, Moa heads up Convosphere's content marketing, blog and social media channels.
Before joining Convosphere, Moa worked as a PR and brand consultant for agencies including The Future Laboratory, LS:N Global, Canvas8 and Stylus, with a focus on packaging, retail and technology trends in the UK and Scandinavia.