Blanket shift to life online – but what are consumers seeking?
That social media usage has increased across all demographics and around the globe during the pandemic is without a doubt. But sheer numbers demonstrating the growth of social media platforms or people's time spent online are not going to help brands trying to connect with potential and existing customers. More important is to grasp how consumers' online behaviour has changed, why they are turning to social more than ever and what they are seeking. We have gathered some of the best articles and reports delving into consumer sentiment and behaviour in light of Covid-19, what these new trends mean to brands and how they can act on them.
This in-depth piece focuses on 12 core countries (including US, UK and China), covering, among other topics, the flight to omnichannel shopping and Covid-19's impact on brand loyalty.
From an influencer marketing point of view, this report suggests that the coronavirus outbreak has shifted the social media landscape in a manner that may be potentially permanent, and that the surge in interactions between content creators won't wane but stabilise at a high level.
Being able to quickly adapt to consumers' changing needs has never been more important. This report looks at VoC (Voice of the Customer) methods, including social listening and natural language processing (NPL), and how these help identifying shifting intentions, desires and aversions.
Real-time listening and crisis preparedness
Following in a similar vein, success stories have been popping up about brands adapting to the new climate, even witnessing a healthier sales pipeline than before the pandemic hit. Whether it's the creation of on-point ads that have struck a chord with consumers, or the decision to embrace digital transformation, these businesses have enjoyed the silver lining of the Covid-19 cloud. But the harsh reality is that most brands struggle and are unsure of how to move forward. From a communication perspective, this article talks about the crisis preparedness that many marketers were missing as the coronavirus took hold. As argued by the author, real-time listening is vital to guide brands through this unprecedented situation and help them understand "where their audiences are within the crisis lifecycle and what they need to hear." At Convosphere, we are experienced in offering crisis management support, real-time social media monitoring and trend spotting to bolster clients' confidence and ensure they can stay one step ahead. Contact us to learn more.
TikTok: Billions of downloads but pressure is mounting on Chinese app
TikTok has been caught in strong headwinds recently, facing bans in several core markets due to alleged security and privacy issues. It all started in India, where the government officially banned the app in June. Just over a month later, President Trump cited national security concerns when he gave TikTok's owners a 45-day deadline to find a US buyer in order to keep operating in the country. Similarly, Japan is now considering a shutdown of the platform whilst Australia plans to launch an inquiry into it. Despite the challenges, the popular video app keeps growing and remains the most downloaded non-gaming app worldwide. As you would expect, the TikTok community is responding to the drama with humour, sharing videos that poke fun at the political leaders under the hashtag #SaveTikTok. Whether TikTok really can be saved in these markets remains to be seen, but keen TikTokers can rest assure there's a long queue of contenders keen to steal the limelight. Check out some of the alternative video apps here.
CX Emotion Conference: Understanding drivers and barriers in the consumer purchase journey
Last month, our CEO and co-founder Jackie Cuyvers spoke at 2020 CX Emotion Conference, a virtual event dedicated to the role emotion plays in consumers' decision making journeys. Emphasising the importance of social insights, Jackie explained how social listening and audience analysis tools, combined with human expertise, offer an effective method to understand customer intent and, in turn, strategise effective activation. Want to learn more? Click through to the video here.
Make sure you subscribe to our newly launched YouTube channel to stay up to date with the latest in social listening and social intelligence.
—
Want to find out more about our global and multilingual social listening services?
Contact us today.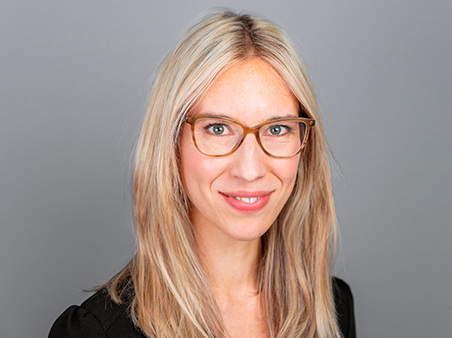 With a background in PR, communication and journalism, Moa heads up Convosphere's content marketing, blog and social media channels.
Before joining Convosphere, Moa worked as a PR and brand consultant for agencies including The Future Laboratory, LS:N Global, Canvas8 and Stylus, with a focus on packaging, retail and technology trends in the UK and Scandinavia.