Whether you're a big football fan or not, it's practically impossible to avoid the World Cup, so you might as well at least try to enjoy it. The tournament kicked off for the 21st time yesterday, introduced by a dazzling and rather controversial opening ceremony at the Lushniki Stadium in Moscow, featuring Brazilian legend Ronaldo, Russian opera singer Aida Garifullina and British (ahem) popstar Robbie Williams, who managed to raise eyebrows among those who thought him retired/dead. With all that oil money swilling around, surely Vlad could have afforded Jason Orange too?
Eyebrows aside, Robbie also raised something else and we're most grateful to England defender Kyle Walker for explaining his motivations.
So nice of Robbie to say hello to @dele_official ! pic.twitter.com/R5jWVeR73F

— Kyle Walker (@kylewalker2) June 14, 2018
Then followed the opening game, which saw hosts Russia thrash Saudia Arabia 5-0 and go top of their group. Already named the most memorable moment of the day, Saudi Crown Prince Mohammed bin Salman's decision to shake President Putin's hand after Russia's first goal quickly trended on Twitter with plenty of memes shared across the web.
It is yet to be seen whether the rivalry between the Convosphere team members will be as dignified as between these two leaders. With offices in various parts of the world, our core team comprises people from a dozen different nations (seven in the London HQ alone!), most of which have qualified for the World Cup. As if that wasn't enough, we've also got a team sweepstake, helping to further fuel the competitive atmosphere in the coming weeks!
We tracked the conversations online to see the nations boasting the highest engagement levels and which hashtags that dominate the online buzz around World Cup 2018.
Engagement per country by volume
Top hashtags by the countries represented in Convosphere's core team
Top hashtags and words in the World Cup conversation across the globe
And in case you're curious to explore the conversations by the locals in the host country, here are some of the most popular hashtags in Russian:
See you again next Friday for a look at the most popular tweets and memes during the coming week!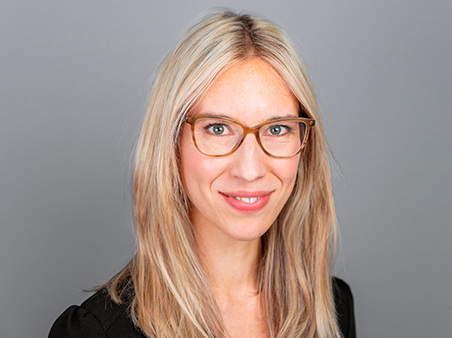 With a background in PR, communication and journalism, Moa heads up Convosphere's content marketing, blog and social media channels.
Before joining Convosphere, Moa worked as a PR and brand consultant for agencies including The Future Laboratory, LS:N Global, Canvas8 and Stylus, with a focus on packaging, retail and technology trends in the UK and Scandinavia.