Marvel fan? If so, other than watching, and re-watching, all the films in the universe, what do you do to feed your passion? While most fans of the superhero movies might collect the vintage comics, or proudly display the action figures of their favourite characters in their home, diehard admirers in Southeast Asia now have a new way to manifest their obsession.
Earlier this year, Biti's, a Vietnamese sneaker brand aimed at trend-conscious consumers, joined forces with Marvel in the launch of their limited edition Avengers sneakers. Inspired by Thor, Ironman and Captain America, the designs were created to celebrate the ten-year anniversary of Marvel Studios. With the announcement coincidentally hitting the news on April Fool's Day, the initial reactions were mired by uncertainty. Was it all too good to be true? Before long, however, suspicion was replaced by excitement and the trainers began to fly off the shelves as they were released later in the month.
Yet actually getting hold of a pair was not all that straightforward. Although available for sale both online and offline, shoppers were only able to buy them at specifically selected time slots and stores, which added to the footwear's rarity. Desperate not to miss out, fans queued up for hours and, once out of the store, shared photos of their purchase on social media, thereby helping to further drive awareness of the event. Stocks were gone within minutes, both online and in-store.
The trend in social buzz reflected people's excitement. Prior to the actual launch on the 17th April, daily conversations about the Avengers sneakers were minimal, but they quickly shot up on the week of the product release as fans reacted to the event. The discussion illustrated all the places and touchpoints that the consumers came into contact with the brand – from organic consideration to purchase and reviews. These valuable insights can be used by Biti's to understand their customers buying experience, and crucially, how to improve it.
So, which themes dominated the online engagement around the product launch, and how did they translate into the sales success of the sneakers? Stay tuned for our follow-up as we do a deep-dive into the online buzz around the Biti's and Marvel collaboration.
Sources:
http://kenh14.vn/cong-dong-mang-soi-suc-xep-hang-tu-som-de-san-phien-ban-gioi-han-bitis-hunter-x-marvel-20180503130624861.chn
http://we25.vn/cho-chang/fans-that-than-khi-cu-bat-tay-cua-biti-s-hunter-x-marvel-da-chay-hang-tren-khap-cac-mat-tran-chi-sau-vai-phut-mo-ban-210292
https://tinhte.vn/threads/tren-tay-bitis-hunter-x-marvel-ban-captain-america.2787481/
https://www.kenh14.website/ra-day-ma-xem-bitis-hunter-gio-da-vuon-tam-the-gioi-chi-trong-mot-thang-duy-nhat-20180507.html
http://genk.vn/danh-gia-chi-tiet-1-trong-100-doi-bitis-hunter-x-midnight-black-dau-tien-de-giong-nike-den-la-chat-luong-tot-gia-chua-den-1-trieu-2017120409421322.chn
Images courtesy of kenh14.vn and Disney.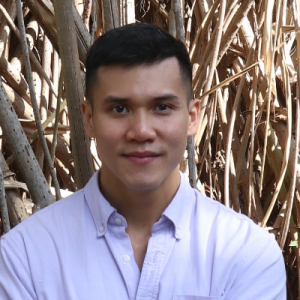 Based in Ho Chi Minh City, Vietnam, Loc has 10 years' experience in market research, both traditional and social data-driven, across a range of verticals, including entertainment, healthcare, beauty and electronics.