In the Employee Spotlight series, we meet with Convosphere's team members to find out who they are and what their job roles involve. In this interview, we talk to Mayuko Homma, our Japan Team Lead.
Where are you originally from? Where are you based now?
"I was born and raised in Tokyo, Japan. I attended high school and college in Michigan, US. I've also lived in Alabama, US and Seoul, South Korea. However, my Korean is very limited even though I was there for four years. Right now, I am back in Tokyo. As much as I love living abroad, there's nothing quite like home."
How many years experience do you have of social listening?
"It's been two and a half years now. I still consider myself a newbie!"
What's the most challenging thing about being a Social Media Analyst?
"For the Japanese market, identifying stakeholders and influencers is difficult. This is because internet users in Japan tend to use handle names or stay anonymous."
What do you most enjoy about your job?
"Analysing patient conversations and writing pharma reports. These patients are looking for advice and solutions from peers or experts, and their voices need to be heard. Analysing the conversations makes me understand what the patients' needs are. Putting the patients' thoughts across in a client report is like completing a puzzle. I realise what I do won't make a huge impact on the patients' lives, but I'd like to believe I help them get one step closer to the solution they are after."
Can you share a funny expression/proverb in your language?
"The Japanese proverb 'eye discharge laughs at booger' (目くそ鼻くそを笑う) is one of my favourites. The direct translation makes little sense, but it is used to convey that a person who is ridiculing another could equally be ridiculed themselves. It's similar to English saying 'the pot calling the kettle black'."
Can you give us an example of a false friend in your language?
"When Japanese use the English word 'smart' (スマート), we don't mean clever or intelligent. If we call someone smart, we mean that they are slim or skinny."
Do you have an interesting fact about yourself?
"The stereotypical Japanese woman is quiet and soft-spoken. I'm the opposite of that. My loud voice and laughter take people aback!"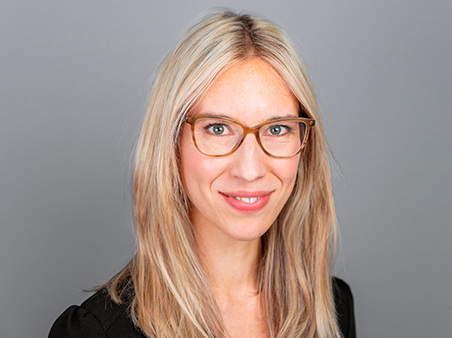 With a background in PR, communication and journalism, Moa heads up Convosphere's content marketing, blog and social media channels.
Before joining Convosphere, Moa worked as a PR and brand consultant for agencies including The Future Laboratory, LS:N Global, Canvas8 and Stylus, with a focus on packaging, retail and technology trends in the UK and Scandinavia.