In the Employee Spotlight series, we meet with Convosphere's team members to find out who they are and what their job roles involve. In this interview, we talk to Loc Dao, our Insights Manager in Vietnam.
Where are you originally from? Where are you based now?
"I grew up and am currently living in Ho Chi Minh city, Vietnam. After spending six years in Virginia, US, for my university education, I decided to return home and have been back for almost seven years now."
How many years experience do you have of social listening?
"I've been in social listening for just over two years now. Before going digital, I had another three years working in traditional market research so I'm a researcher through and through."
What has been your favourite project at Convosphere?
"To be honest, all of the projects for the US film studios we've worked with. I really enjoyed identifying the insights and am proud of the level of execution we've delivered."
What does a typical day look like for you and what are you currently working on?
"I like to stay active so I enjoy getting my workouts done early in the morning before heading to the office. Since I'm currently working on a few movie projects, I make sure to catch up on the latest relevant news that can impact online conversation trends. If I'm not too busy, I like to end the day with a good home cooked meal. "
What are your biggest professional challenges?
"As nearly all of our projects are global, it's difficult for me to fully understand the verbal nuances from different countries, cultures and, of course, languages. Thankfully, we do get local insights from our team of experts!"
What's a funny expression or proverb in your language?
"In Vietnamese, we usually say 'giấu đầu hở đuôi' (loosely translated to 'Cover your face but forget your tail') when referring to someone who tries, but fails, to hide their mistakes. Personally, the expression always reminds me of my dog hiding her face behind her paws when she's done something naughty."
Can you give us an example of a false friend in Vietnamese?
"Since we're one of the few Southeast Asian countries who use Latin alphabets for our languages, there are quite a few false friends to be found. A good example is the word 'long', which actually means 'dragon' in Vietnamese. Another example of English-Vietnamese false friends is 'pin', but I'll let you figure that one out."
What would be your dream holiday?
"Diving with sharks."
What's the most recent app you've downloaded but are yet to use?
"Grab – an Uber competitor based in Singapore. I used to be an Uber guy, but they recently withdrew from the Vietnam market and I'm still sentimental about switching."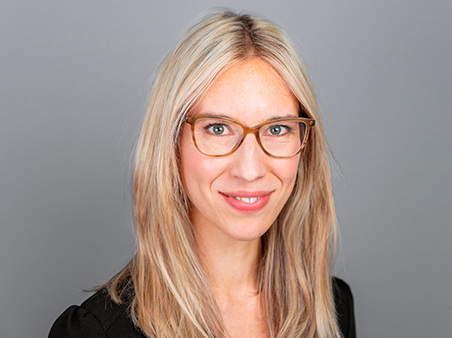 With a background in PR, communication and journalism, Moa heads up Convosphere's content marketing, blog and social media channels.
Before joining Convosphere, Moa worked as a PR and brand consultant for agencies including The Future Laboratory, LS:N Global, Canvas8 and Stylus, with a focus on packaging, retail and technology trends in the UK and Scandinavia.