In the Employee Spotlight series, we meet with Convosphere's team members to find out who they are and what their job roles involve. In this interview, we talk to Abhinab Bhanja, our Head of Pharma Insights, based in Bangalore, India. Abhinab was recently named Research Hero in Market Research Society (MRS)'s programme that celebrates individuals who have given exceptional service to the research sector and helped others during the pandemic and beyond.
Where are you from and where are you based?
"I was born in Mumbai but have moved around and lived in different cities across India. I finally settled in Bangalore, dubbed the Silicon Valley of India, after moving here to do my Masters in Business Administration. I've been here for 16 years now."
When did you join Convosphere and how has your role changed since then?
"I originally joined Convosphere in December 2016, back when we were still a small start-up. As Senior Manager, I was responsible for supporting the daily management of projects and the project teams. In the last five years, we've expanded both in terms of our services offering and team size. As Head of Pharma Insights, I now handle the key account management of our pharma and life sciences clients."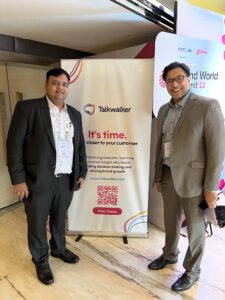 Tell us a bit more about what you are responsible for in your role.
"I manage our key pharma accounts and ensure all the pharma projects run seamlessly, from start to end. I liaise with our project managers and act as a subject matter expert for both internal and external stakeholders. I also manage sales pitches to inform prospects about our services and, more generally, the value of social intelligence in pharma research. I carefully review the needs of our prospects and clients to determine how we could best support them. Once we have an understanding of this, we talk to the prospect about how we can tailor our solutions to meet their requirements and answer their business questions."
Describe your typical day at work. 
"The first thing I do is to check my inbox, so that I can prioritise the work for the day ahead. I then have a cup of Indian ginger tea before I start to respond to emails and assign tasks to the project managers. I prefer to tick off most of my daily to do-list before the meetings kick off, which is typically by late afternoon my time. I'm usually busy, jumping from one call to the next to check in with my team and connect with clients. Throughout the day I'm entertained by my 4-year-old daughter, Dora. She's my in-house manager and reminds me to 'get back to work' if she catches me away from my desk."
What do you enjoy most about your role?
"Being able to provide solutions to real-life problems. Social data is such a powerful tool to gain unbiased views into people's lives – their experiences, opinions and needs. I feel lucky to be able to contribute to something so meaningful. It's rewarding to interact with our clients and raise awareness of our brand and services by reaching out to new prospects. I am currently working on a number of engagements with new clients. It's an honour to introduce stakeholders unfamiliar with social listening and social intelligence to the unlimited potential of these research methods."
What motivates you to wake up and go to work?
"My to do-list, haha. On a serious note, taking on new challenges and developing the best-on-class solutions to solve them motivates me in my work, each and every day. As an optimist with a can-do attitude, I don't let myself get bogged down by potential obstacles. I believe in my team and never doubt that we have the expertise and skillset to handle even the toughest challenges."
What's the most challenging thing about your role?
"Although I enjoy it, it can sometimes be hard to always keep up with the latest innovations in research and assessing which to implement in our methodologies, and how. The social media and pharma space is constantly changing at a fast pace. As an expert in the field, I need to stay abreast of new developments and adapt our solutions accordingly to maintain our thought leader status in the space."
What is your favourite type of project?
"My favourite projects are the patient-centric real-world evidence studies. We consider a wide range of clinical, demographical and emotional attributes around a disease area and translate those into findings that can be used for clinical research publications, drug development and support further patient engagement studies."
"Taking on new challenges and developing the best-in-class solutions to solve them motivates me in my work, each and every day."
What do brands who want to launch in India need to understand about consumers and local culture?
"Brands need to be aware there is no cover-all solution in market research. The consumer landscape in India is diverse. Many internationally recognised brands struggle to connect with their target audiences and establish their brand here. Why? Because they don't adopt a localised approach but treat India as a homogenous unit. Marketing initiatives need to be formed with the target audience in mind, via local or hyperlocal strategies that are sensitive to the needs and preferences of consumers in each geographic area. By tapping into the conversations and content shared by India's fast-growing and dynamic online population, social listening offers an effective way to identify key cultural nuances on a local and hyperlocal level."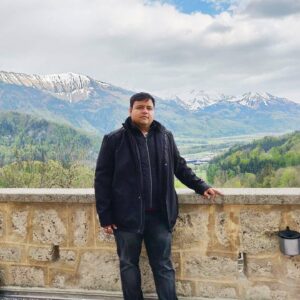 What do you enjoy doing outside of your job?
"Outside of work, I enjoy reading. I want to keep an active mind and devour any information and books I can get my hands on. I love learning new things. It can be anything, as long as it's new."
Do you have any programs that you are currently binge-watching?
"I love watching Bengali detective series whenever I get a chance. Sometimes, my wife makes me watch romcom series. Unfortunately for her, I have developed a bit of a habit of accidentally revealing spoilers thanks to my ardent reading habit. I can't help but study the storylines in advance!"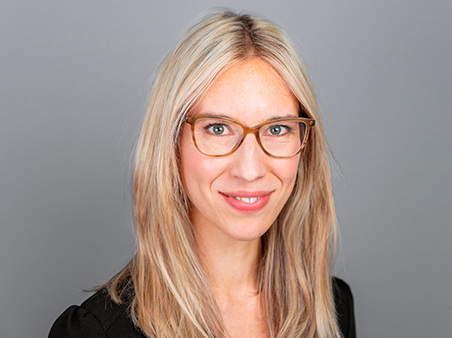 With a background in PR, communication and journalism, Moa heads up Convosphere's content marketing, blog and social media channels.
Before joining Convosphere, Moa worked as a PR and brand consultant for agencies including The Future Laboratory, LS:N Global, Canvas8 and Stylus, with a focus on packaging, retail and technology trends in the UK and Scandinavia.