Social Media Analytics
Identify a crises before it spreads or maximise the value of offline events by tracking its activity online. Work with our expert analysts to keep your businesses finger on the pulse.
Crisis Prevention
Lower your risks and change your tactics from reactive to proactive. Discover early warning signs of negative or false information that can trigger a crisis, if unattended.
Crisis prevention is not only about highlighting a crisis before it gains the propensity to do damage to your business, it is also about knowing what actions to take when the crisis comes to your attention. Convosphere has worked with numerous clients to highlight the 'enablers' and 'barriers' to communication, relevant to their business and audience, for any future crises.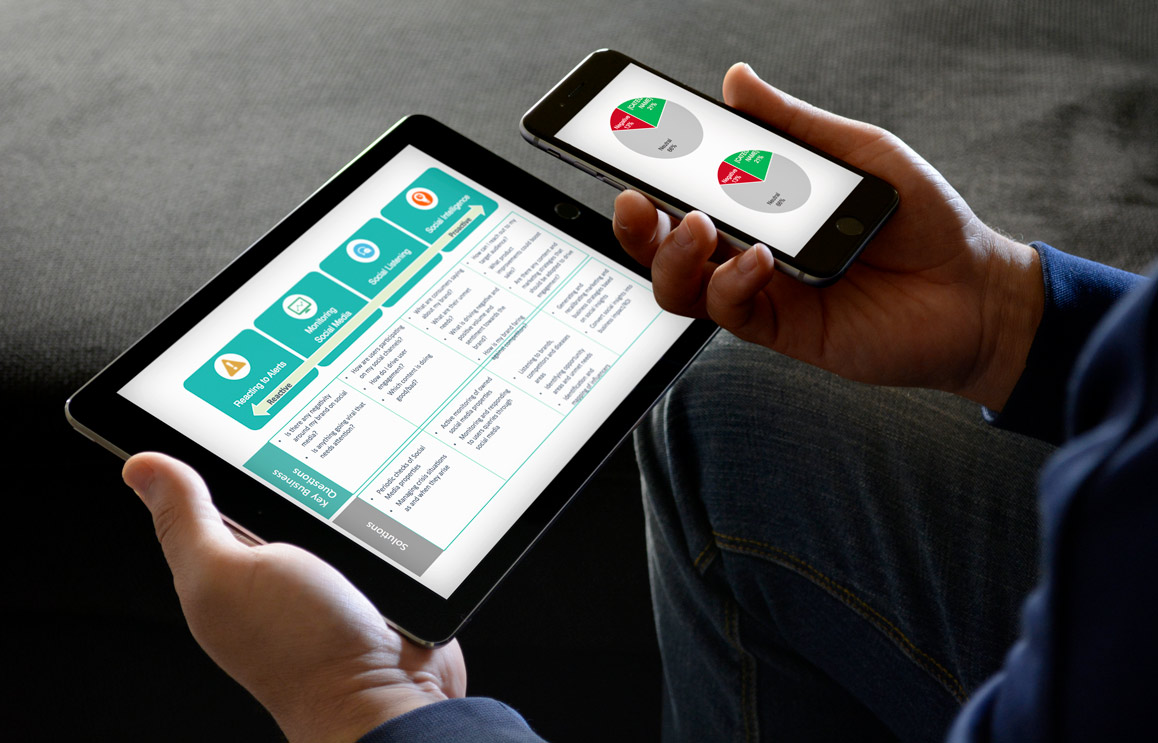 Conference Listening
No matter how global an industry, major events are often restricted to a single location and time in the calendar. This means various global teams descend on a single location, to meet with suppliers and prospects relevant to their region, conversing in their local language.
Convosphere's team of 160 analysts, across 50 countries, speaking 48 languages are equipped to monitor the conversations, highlight key influencers and provide real-time insights to your team to help deliver maximum value to your business from the event.
If you have a global conference coming up and would like to find out more about how we can help your business get the most from the event, please just get in touch and speak to one of our event analysts.
Campaign Effectiveness
All forms of outbound marketing and many inbound marketing strategies can benefit from social data when it comes to tracking the effectiveness of the strategy. Channels such as TV, print and radio will often provoke reactions which are conveyed on social media, the social chain from these reactions will spark conversation, shares and opinion.
Convosphere work with our clients to constantly monitor the spider web of activity that their marketing spins VS the campaign goals i.e. awareness, product marketing and CSR.
Our technology and data can be combined with 1st party data to identify where the successes were and where there is a need for improvement or change.
Our data pools track back to 2009, which allows us to run retrospective analysis of past campaigns to give your upcoming campaigns the best possible chance of success.
Contact us today, we would love to start the Convo.