Influencer marketing has become a popular marketing strategy for a number of brands, with 80% of marketers finding influencer marketing effective, according to Smart Insights. As more and more of us are likely to follow our favourite key online influencers (KOIs) and celebrities on social media channels, brands need to become savvier in how they adopt influencer marketing. There's no 'one size fits all' approach; careful consideration must go into finding the right influencer for your brand.
By focusing on well-known names or micro-influencers, marketers can find individuals that can help market products to their community of followers. It is important, however, that the influencers selected have an audience that is relevant to the product or service that a brand offers, otherwise you can end up spending your whole budget with little return on investment.
Although a relatively new method, influencer marketing has grown consistently in almost every industry and is now broadly recognised as one of the most effective marketing forms.
Brand Success & Influencer Marketing
The key factor that makes Influencer marketing so effective is the impact that trust and word-of-mouth can have on an audience. This is why, in order to achieve success in this channel, the chosen influencer must be appropriately considered, taking into account their audience and resonance, rather than simply their reach or followers.
Whether it's fashion, cosmetics or even automotive vehicles, consumers often rely on influencers as a go-to source for advice, making them a crucial factor in their purchase decision journey.
Thanks to the success of the influencer model, a large number of forward-thinking brands have been able to reap the benefits by tapping into their audiences to build credibility and even drive sales. As an essential means of connecting with a niche audience, partnering with influencers provides a powerful way for many brands to reach audiences that might have been somewhat inaccessible. For some brands, influencer marketing has even become the go-to option.
The Effectiveness of Influencer Marketing
Influencer marketing has slowly become established as a mainstream customer acquisition method. According to Smart Insights 89% of marketers agree that influencer marketing provides a good return on investment in comparison to other marketing options.
In a similar study carried out by the Digital Marketing Institute, 86% of women will use social media for purchasing advice. This further helps to cement the idea that influencer marketing has become a key stage in the buyer purchasing journey. With as much as 74% of people trusting social media as a reliable guide to purchasing decisions, there's no surprise that influencer marketing is the fastest-growing online customer-acquisition method.
Influencer marketing allows you to effectively reach your target audience which thereby improves brand awareness and reinforces brand authority. Influencers on social media are seen by their audiences as trusted acquaintances and, often unlike with many of our real life friends, we connect with the best ones every day. Because of this, we are more likely to increase our trust in brands they work with simply by association.
If a brand can select their influencers correctly, they'll see any marketing push communicated directly to relevant customers and with a greater resonance than traditional marketing options.
Influencer marketing offers unlimited potential, providing that influencer decisions have been well thought out. Influencer marketing also offers a greater targeted reach, potentially opening up new audiences for your product, often creating exposure to customers that may never have considered your product or brand previously. The upshot of this can be increased sales, leads and even more immediate results or conversion than simple brand awareness marketing.
How to Execute Influencer Marketing Strategies
If you're wondering how to use influencer marketing for the benefit of your brand, then you should first understand that it's not simply about the reach or number of followers, but about the audience and resonance of an influencer instead.
To execute influencer marketing strategies successfully, you should first define your goal. These may be to achieve brand awareness, lead generation, engagement, customer loyalty, audience building, brand identity or increased sales.
Finding the right influencer is another critical factor in a successful influencer marketing strategy. You should choose an influencer that you know will resonate with your audience in the best possible way, whether the influencer is a blogger, celebrity, reality TV star or even one of your own existing customers. Remember, choose an influencer who has the ideal audience, rather than the largest audience.
It's also worth noting the different types of influencer marketing strategy, including sponsored content, gifting, contents, giveaways, influencer takeover, affiliates, brand ambassadors, discount codes, social media mentions and guest posting. The type of strategy chosen should have the influencer and their audience in mind.
The content of the influencer marketing strategy can really make or break the campaign, which is why you should create copy that has low-competition keywords and text that will drive users to your page or website.
With any campaign, it's important to measure the impact – and influencer marketing is no different. Ways of analysing your results can include measuring:
Brand Awareness Metrics: website traffic, page views, social mentions, time on site, site users

Building Brand Identity Metrics: social mentions, PR coverage 

Audience Building Metrics: opt-ins, follows

Engagement Metrics: shares, comments, and likes

Lead Generation Metrics: opt-ins

Sales Metrics: new sales, revenue changes, price per ticket

Customer Loyalty Metrics: customer retention rates, renewal rates

Link Building Metrics: number of links, quality of links
How Convosphere Can Bridge The Gap 
Looking to maximise the ways in which influencer marketing can help your brand? Whatever obstacles are in your way, whether you want to test the water on influencer marketing or are perhaps struggling to identify an ideal influencer candidate, we can help bridge the gap by identifying influential social media candidates who have direct relevance to your product or audience. We've helped numerous brands make influencer campaigns more effective by identifying the relevant influencers with the right target groups.
With a global team with on-the-ground local knowledge, Convosphere are ideally positioned to identify local insights when it comes to social media trends. Our analysts in our global offices can use every method available to find the ideal solutions for your influencer marketing campaigns; identifying the How, Why and Where and, crucially, What brands should consider before they begin to plan cross-market campaigns. 
Have you got a successful influencer marketing project to share? How do you expect influencer marketing to change in the next few years? Share your thoughts with us on Twitter, Facebook or LinkedIn today.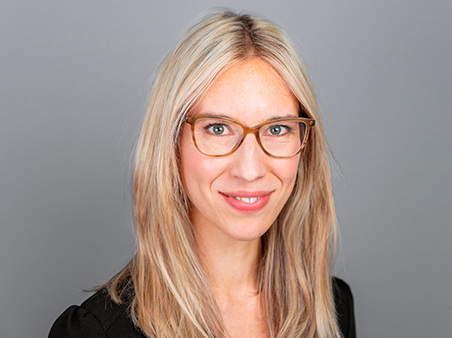 With a background in PR, communication and journalism, Moa heads up Convosphere's content marketing, blog and social media channels.
Before joining Convosphere, Moa worked as a PR and brand consultant for agencies including The Future Laboratory, LS:N Global, Canvas8 and Stylus, with a focus on packaging, retail and technology trends in the UK and Scandinavia.