In today's digital age, social media listening has become a game-changer for businesses to connect with customers, understand their needs, and gain valuable insights for strategic decision-making. The pharmaceutical industry, with its complex and ever-changing landscape, is no exception. By leveraging social media listening, pharma and healthcare companies can tap into real-world patient insights that drive success and boost revenue. However, a solid social media listening strategy, led by seasoned experts, is essential to unlock the full potential of patient, caregiver, and healthcare professional-generated content.
The Power of Social Listening in the Pharma Industry
Social listening platforms offer valuable data and the ability to identify trends and patterns in online interactions and engagement. While these platforms are undeniably useful, they often fall short in providing the nuanced insights that truly make a difference to pharmaceutical companies. To extract meaningful value from social listening, the expertise of skilled human analysts is crucial. These experts go beyond artificial intelligence by uncovering the underlying motivations behind online conversations, answering the critical question of "why?" when it comes to the behaviour and preferences of key stakeholders.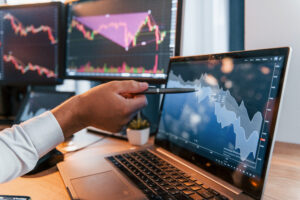 Actionable Insights to Streamline Development Processes and Enable Fast and Accurate Decision-Making
At Convosphere, we specialise in supporting new market launches and have significant expertise in understanding the unique characteristics and needs of different markets. By leveraging this expertise, we offer invaluable support to pharma companies as they tailor their product offerings and marketing strategies to maximise impact. Our team can identify new target demographics and indications for existing products, enabling pharma companies to reduce lead times, expand their customer base, and increase revenue streams.
In addition to new market launches, we are well-positioned to support new product launches or reclassifications by providing insights into how potential customers perceive and respond to different product features, benefits, and pricing options. This information can be used to optimise product design and pricing strategies, as well as inform marketing and sales efforts.
We can identify trends and emerging opportunities in different geographic regions, allowing our clients to make informed decisions about where to focus their resources and investment. By identifying areas where patients struggle with unmet needs, adoption of a treatment or adherence, our team can provide vital support to pharma companies in identifying opportunities to improve treatment outcomes.
New Whitepaper: Realising the Potential of Social Listening in Pharma
Our latest whitepaper explores the practical application of behavioural insights derived from social listening and digital research. Featuring real-life case studies that demonstrate the impact of our findings, the whitepaper showcases how Convosphere's deep domain expertise plays a crucial role in supporting our clients' strategic planning and research and development efforts, enabling them to optimise revenue generation and obtain meaningful results swiftly.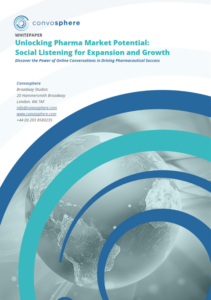 The whitepaper delves into three key areas where social intelligence can drive new revenue generation for pharmaceutical companies:
Market Expansion: Expanding into new markets can be daunting. Social listening allows companies to gain insights into the acceptance and preferences of a newly targeted local market, ensuring a smooth introduction of new products.
New Indications: Discovering new medication indications or drug classifications is a significant opportunity for pharmaceutical companies. By leveraging social listening, companies can identify emerging trends and potential unmet needs, leading to the development of innovative solutions.
Product Reclassifications: The reclassification of medicines from prescription-only to over-the-counter represents an exciting opportunity for companies. Social listening can serve as a stepping stone to raise awareness and understanding among patients, healthcare professionals, and other stakeholders, facilitating a successful transition.
Want to Streamline Your Social Intelligence Efforts to Drive Business Revenue? Talk to us today.
In the dynamic and competitive pharmaceutical industry, harnessing the power of social media listening is crucial to achieve growth and stay ahead of the curve. Convosphere's whitepaper provides insights into the practical applications of social intelligence and showcases the invaluable role of our domain expertise in supporting strategic planning, research and revenue optimisation. 
Download the whitepaper and discover how Convosphere's expertise can help you realise the true potential of social intelligence in the pharmaceutical industry.
To learn more about how our social listening services can streamline your efforts and drive business revenue, reach out to a member of our pharma insights team today here or email info@convosphere.com.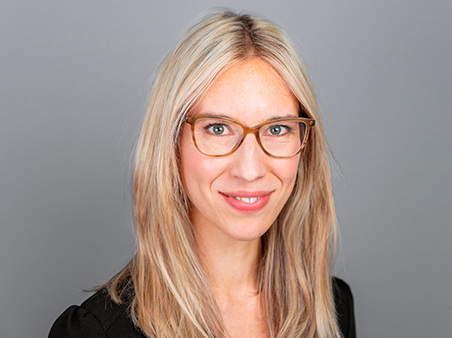 With a background in PR, communication and journalism, Moa heads up Convosphere's content marketing, blog and social media channels.
Before joining Convosphere, Moa worked as a PR and brand consultant for agencies including The Future Laboratory, LS:N Global, Canvas8 and Stylus, with a focus on packaging, retail and technology trends in the UK and Scandinavia.