Last Friday our co-founder and CEO Jackie Cuyvers was delighted to have been given the opportunity to speak and be part of a panel at the inaugural Social Intelligence World (SIWorld2018) at The Crystal in London. A gathering of industry leaders, breakthrough thinkers and the experts behind social intelligence, Social Intelligence World is a key industry event that brings together and supports social intelligence professionals through conversation and education.
Jackie was joined by Olly Lewis, our Head of Insight, who found the presentations on influencers particularly interesting. David Barrowcliff, Research Director at Newton Insight, highlighted the problem with measuring influence with metrics such as followers when arguably the most influential people are those that connect others together. Essentially, it comes down to reach versus connectedness and this serves to illustrate the value of service led social listening over pure metrics. Here at Convosphere, we use a multitude of platforms so we can bring together a variety of influencer metrics. But, more importantly, we add a layer of human insight and local knowledge that brings much greater depth to the identification of influencers.
Dr Rachel Lawes, Consumer Psychologist and Pioneer of Commercial Semiotics at Lawes Consulting, gave a fascinating talk on how influencers need to balance fantasy with reality in order to maintain credibility with their audience. She showed a quadrant to demonstrate how fantasy/reality can relate to approval/disapproval and gave the example of how Beyonce's carefully staged image with her twins elicited disapproval from followers for lacking credibility.
Jackie herself spoke on how we need to go beyond sentiment analysis to true emotional insight by using Behavioural Science models and emerging technology so we can better understand the emotional states of consumers and stakeholders. In turn, Jackie explained, this enables us to break down the barriers or engage the drivers to adoption or brand choice.
Jackie was also delighted to be part of a panel with Maria Morais, Global Industry Principle, SAP Customer Experience, Margie Strickland, Analytics Director, Synthesio and Michalis Michael, CEO, DigitalMR. The panel covered the key events of 2018 – GDPR, data scandals and the recent vendor mergers and acquisitions to name a few – and looked towards the future of the social intelligence industry.
All in all, it was a fascinating day and we were delighted to be a part of it. If you'd like to find out more about how you can identify the real influencers for your brand or gain true emotional insight from social listening please contact us today.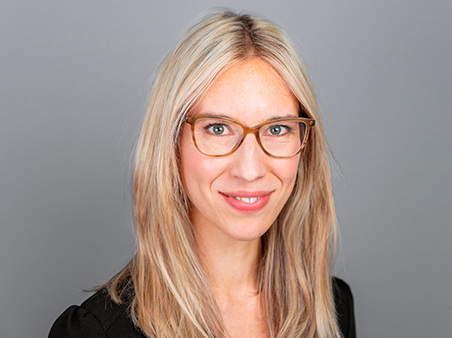 With a background in PR, communication and journalism, Moa heads up Convosphere's content marketing, blog and social media channels.
Before joining Convosphere, Moa worked as a PR and brand consultant for agencies including The Future Laboratory, LS:N Global, Canvas8 and Stylus, with a focus on packaging, retail and technology trends in the UK and Scandinavia.