Our client wanted to better understand MCL patients, caregivers and HCPs in the United States to get a better understanding of the therapeutic area and patient experience.
Although Twitter was prominent, forums, Facebook and Instagram had in-depth stories.
Using different metrics from the monitor, the quantitative elements of the audit (e.g. volume trends and channel breakdown) were analyzed to provide a landscape of the broad topic.
Using query filters, the dataset was narrowed down to first person conversations and accounts describing themselves as healthcare professionals.
We manually coded a sample of verbatims to build the patient journey and capture valuable insights across Patients, Caregivers and HCPs.
A greater understanding of stakeholders helped the client develop a targeted approach.
We laid out the key themes and treatments discussed by each of the targeted stakeholders as well as their language and tone, providing the client valuable information on how to approach these groups.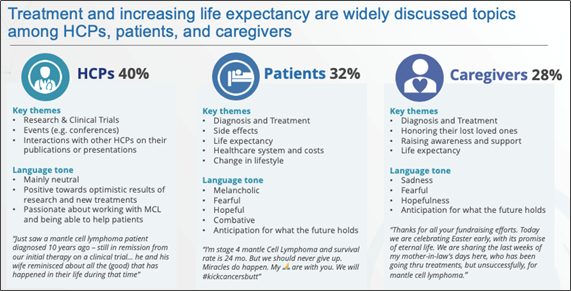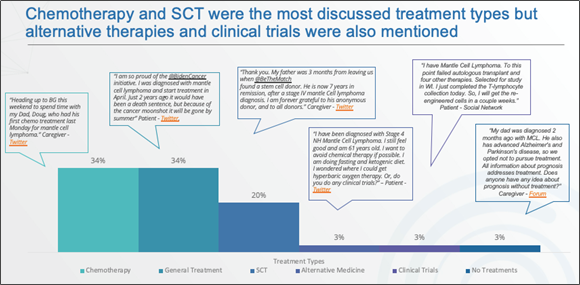 The detailed patient journey highlighted findings and opportunities.

Want to learn more about this project? Submit your email and we'll send you the case study.