A big pharma brand wanted to better understand the AL amyloidosis journey from the patient perspective by mapping out the key steps and milestones in the disease journey.
They wanted to uncover any opportunities by identifying the white space in the current market and ways to make a difference in the lives of patients. Results would also be compared with other studies with physicians, to identify gaps and differences.

Mapping the patient journey helped to identify country nuances at each stage.
Our local analysts brainstormed together to highlight the differences and similarities of the disease journey in different markets and languages.
This allowed the client to better tailor their solutions and strategies to each specific country.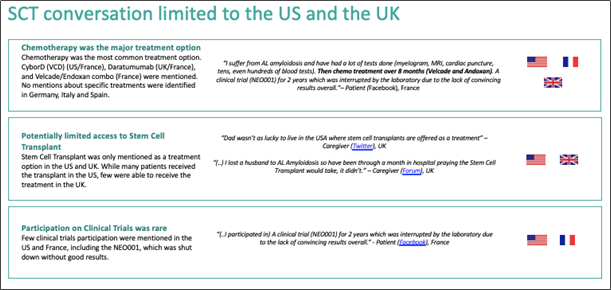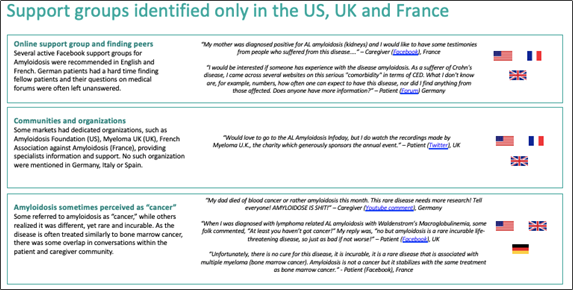 The detailed patient journey highlighted findings and opportunities.

The client received a journey map summarising the findings, opportunities and emotions at each stage.
Want to learn more about this project? Submit your email and we'll send you the case study.