Market Analysis
Billions of conversations happen everyday, revealing people's needs, wants and desires. Leverage this data to successfully place your offering and penetrate new markets.
Global Expansion
Looking to move into a new territory? Convosphere are well equipped to assist with all aspects of the transition, from planning to execution. Our team is made up of 160 analysts, located across 50 countries, native to 48 languages. This enables us to carry out truly local research and deliver insights to you and your business in any language.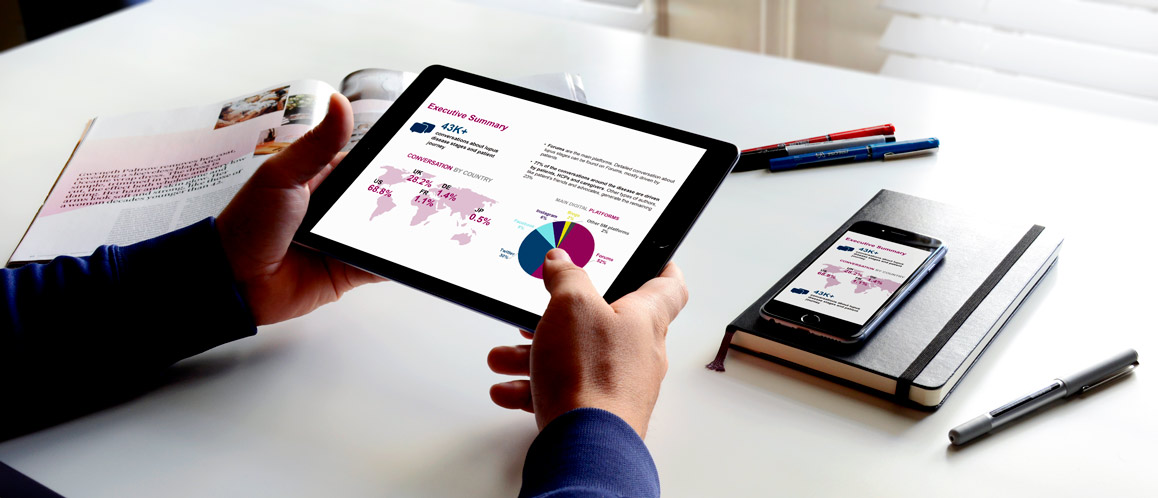 New Product Launch
The launch of a new product can often make or break how successful it is in its lifetime and with the current day marketing economy as it is, it can often come down to key social media influencers that will drive the demand of any product.
This is why it is vitally important to understand the full market landscape and who dictates it to your audience before launch. Convosphere's technology and service identifies the relevant segment for your product, which influencers they listen to and highlights any potential 'buyer journey' issues that could arise.
Once the product is launched, we are able to create monitoring frameworks which report on the product's performance, the propensity of awareness and crisis prevention.
Research & Development
Convosphere work with clients on an ongoing and ad-hoc basis to deliver market insights against any business question. We leverage 1st party data, gated data sources and social listening to identify patterns, answers and opportunities that drive our clients businesses forward.
No matter your business question, big or small, get in touch and we will be happy to share with you some of our recent projects and propose a solution to your question.